Need a ride?  
Dial a Ride 1-866-797-2424
Dial a Ride is not a taxi – Dial a Ride is not like popular ride-sharing programs – Dial a Ride is a new way to get local transit.
This is Dial a Ride!
Great rides start here.
Here's how it works:
Call our toll free number 1-866-797-2424 and ask for a ride.  Let the call taker know where you need to be picked up and want to be dropped off.  The driver will come right away and pick you up. This service is only available to customers 18 years and over.
You will be renting a timeshare of the car and the driver will take you where you want to go within city limits. You are essentially borrowing the drivers car. We operate on a 14km maximum distance.
The driver will fill out a timeshare slip with the initial vehicles kilometers on it. You will have to sign confirming the kilometers.  The vehicle timeshare will cost you $6 for the duration of your drive. There are no added charges for waiting for traffic only for kilometers! The timeshare includes a seat in the vehicle and a driver.  The minimum distance is 5km. For the distance traveled it will only cost $1 per kilometer.  The driver will charge you an initial $20 deposit by cash, debit or credit in the car and write it on your  receipt.  The driver will drive you where you need to go. Please be sure to buckle up!  
During your time-shared ride the driver may promote one of our other services to you.  When you arrive at your destination the driver will write down the final kilometers on the receipt and credit you back on your initial deposit.  So for example… you paid the initial $6 vehicle time share, drove 8 kilometers. That's $14 total, and the driver would credit you back $6 on your $20 initial deposit for the timeshare.
That's it, they will give you a business card and thank you for using Dial a Ride. You'll see very quickly that our service is the cheapest way to get around in your own time-shared vehicle.
We will be expanding throughout Ontario, these are current areas that are open for business.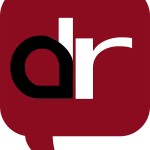 Ontario
Dial a Ride, Great Rides Start Here! BURLINGTON – 1-866-797-2424
All other cities opening soon!